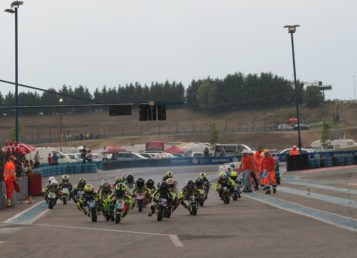 The Italian Minimoto Championship starts from Franciacorta on April 6-7, with the first double round.
Once again this year, the partnership with PMT Tyres that will be the Exclusive Supplier for Tyres is confirmed.
From the first double round, the "PMT TYRES LOTTERY" will be established, that is, a tyre extraction in favor of permanently registered pilots.


In each race weekend, after the race director's briefing, 3 lottery draws will be made in the following ways: 1st extract a front tyre, 2nd extract a rear tyre, 3rd extract a set of tyres.
These tyres can be used and registered for subsequent events. Once the prize has been won it will no longer be possible to participate in the next lottery draws, to increase the chances of winning for each pilot.
from: civ.tv